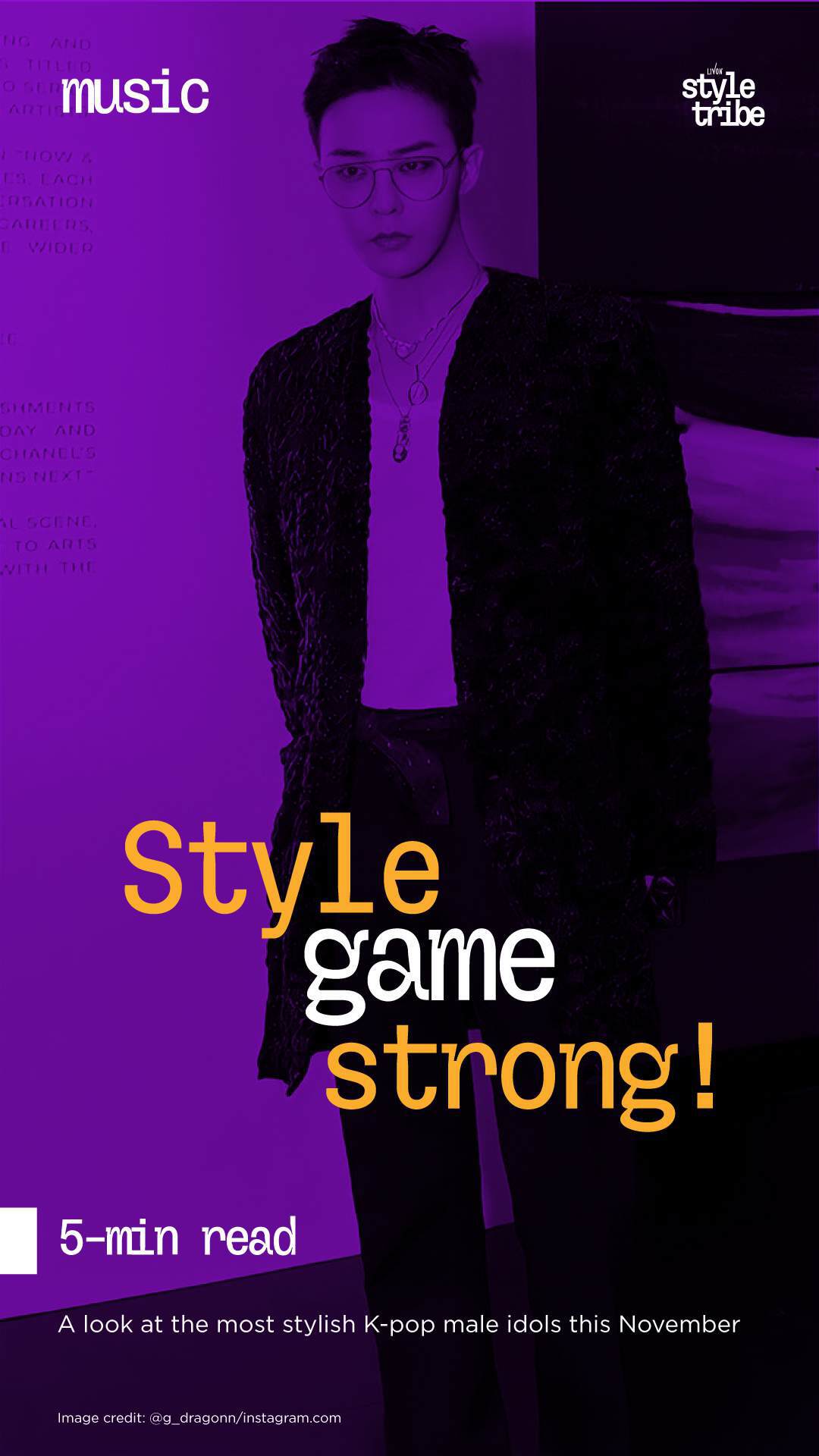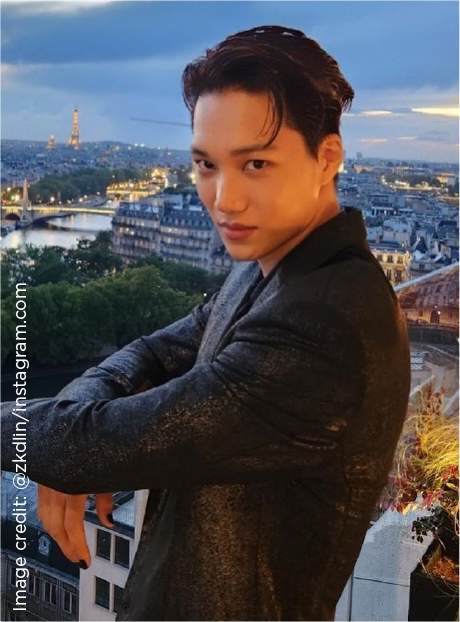 We don't need an excuse to applaud the stylish male K-pop idols, but with November 19 being International Men's Day, we decided to take a closer look at the style game of the biggest male K-pop idols. They easily mix traditional styling with modern pieces in their videos often and
serve as many looks as their female counterparts too. And to top it all, the men of K-pop have made wearing makeup and jewellery cool, and fans seriously look forward to eye makeup looks with so many artists.
Here's our list of the top stylish K-pop idols, in no particular order, you decide you stan which artist.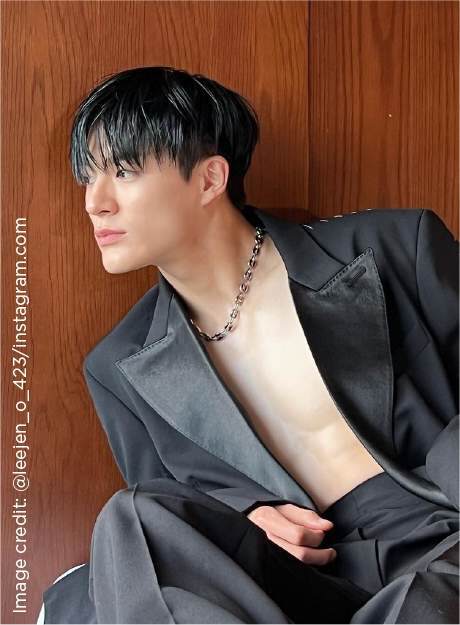 NCT's Jeno
We start with Jeno as he has just recently just made history of being the first K-pop idol to open a show for New Fashion week. Jeno wore an edgy version of the trending wide-leg pants with a back cutout jacket and a shirt. While at the fashion week, Jeno also attended
other shows and was seen posing with several international stars such as Dove Cameron, Jared Leto and Ellie Goulding. NCT's Yuta is another fashion darling.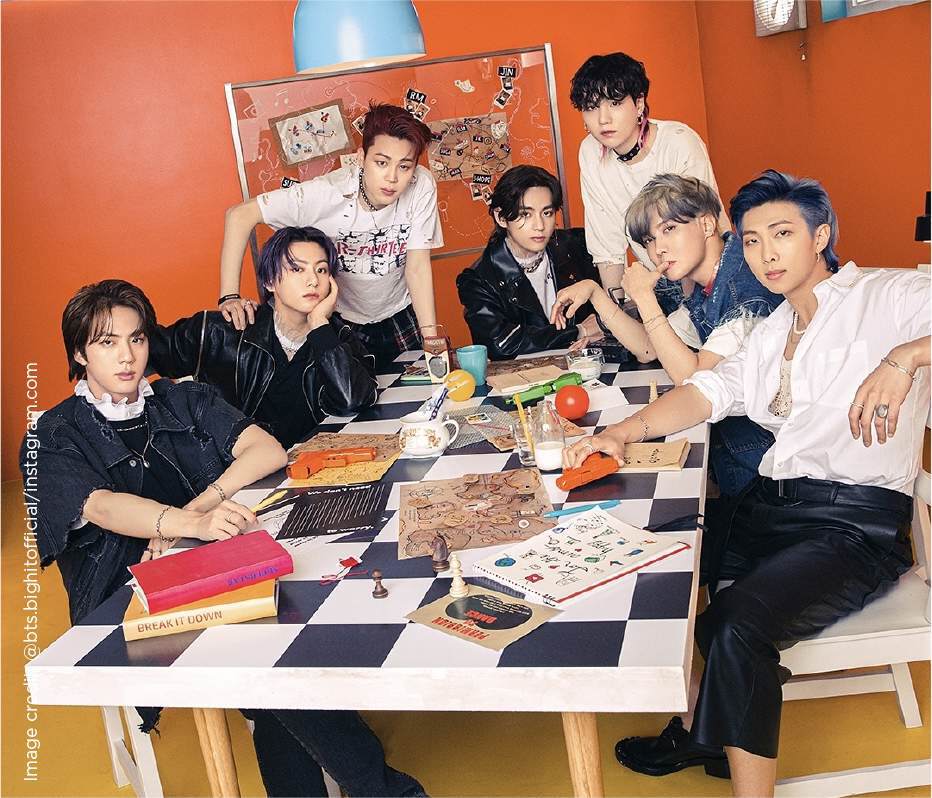 The BTS boys
Jungkook, V, Jimin, Suga, Jin, RM and J-Hope, we can't give individual positions to the Bangtan Boys as all of them command a loyal fan following and are probably the most famous boy band in the world right now. Sadly, the band is taking a break to focus on their solo careers and eventually enlist in the army. And we love what has come so far, like J-Hope's recent track Rush Hour with Crush or Psy and Suga's That That which was a stylish cowboy-inspired video. Jimin's haircolours are equally pathbreaking and set hair trends every year.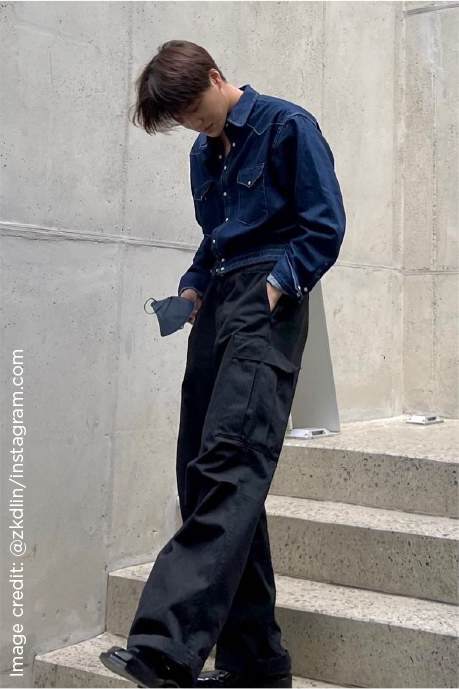 TXT's Yeonjun
A look at Choi Yeonjun of TXT's Instagram account will immediately tell you he is a fashion darling as he has more than 11 million followers with less than 50 posts. Not afraid to play with hair colour, Yeonjun's style is easy with pops of dramatic that can be replicated by anyone.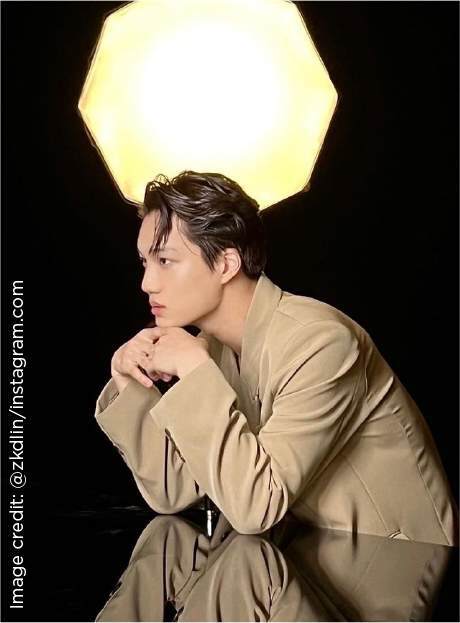 EXO's Kai
Kai's unique features have made him a fashion darling and who can miss the skin that always glows from within, only if we knew more about EXO's Kai's daily skincare routine (he does model for a luxury beauty brand too). Kai has featured in the campaigns of some of
the biggest couture houses and is often seen in suits and jackets. When off duty, he can even pull of a bucket hat with the baggiest pants you have ever seen, something us mortals can only think of trying.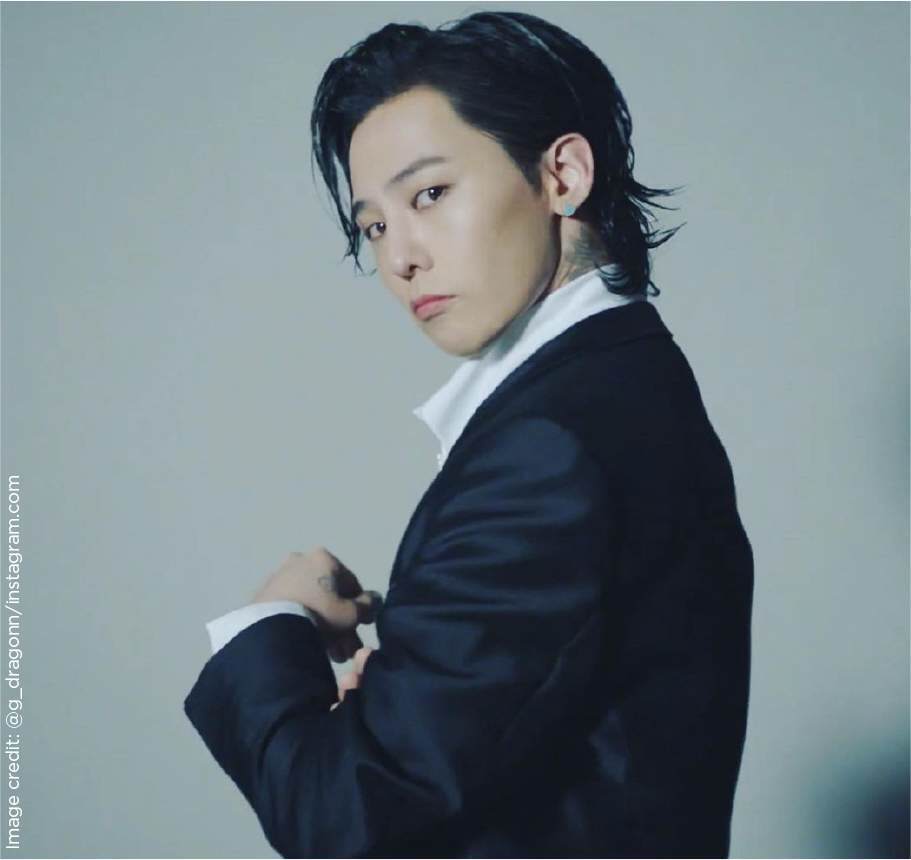 Bigbang's G-Dragon
One of the most popular style icons in Kpop, G-Dragon has had many magazine features to his credit and he isn't afraid to sport avant garde styles. He loves jewellery, and also changes his hairdos often and will probably even wear a piece from a woman's closet with ease and style.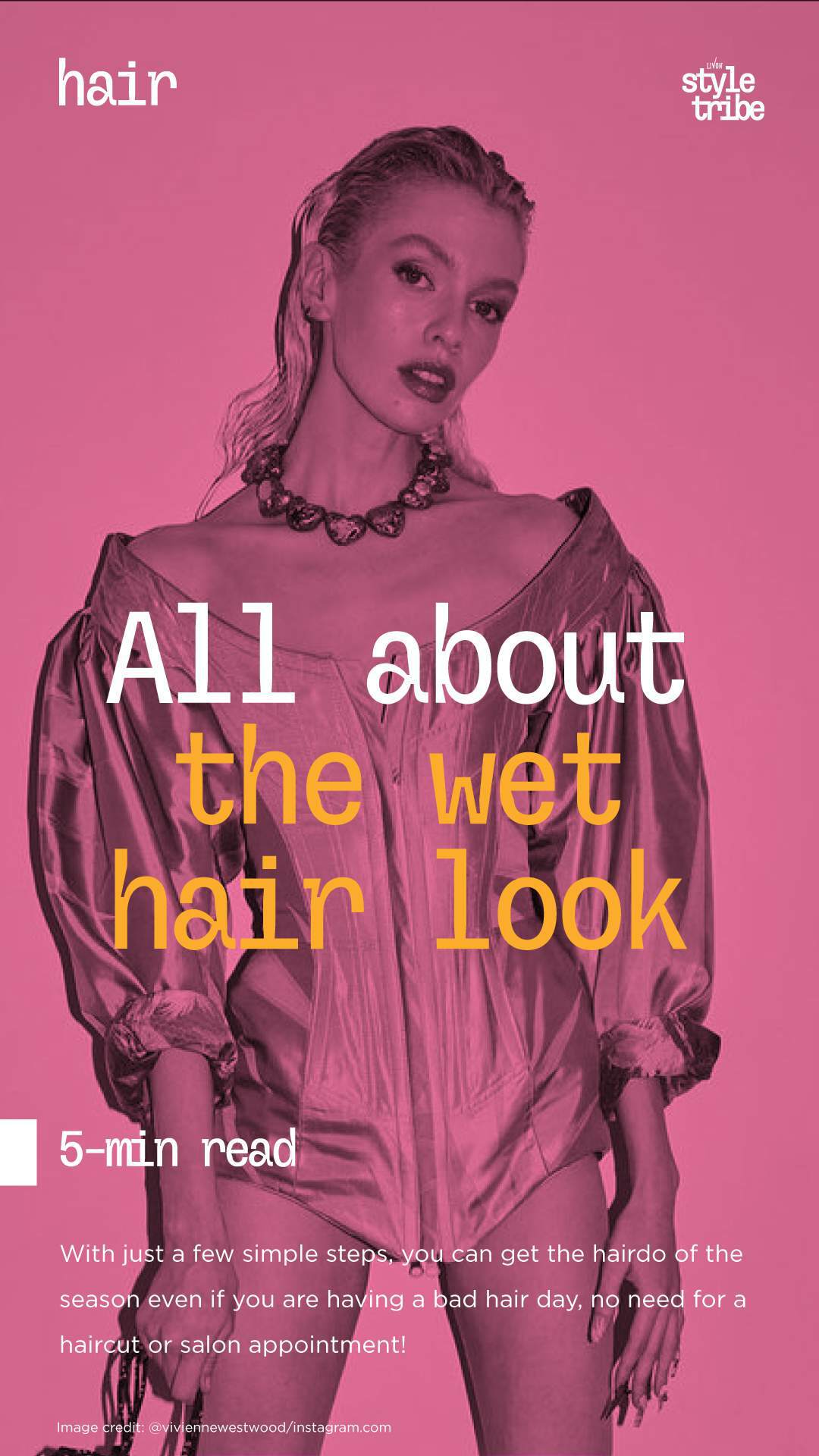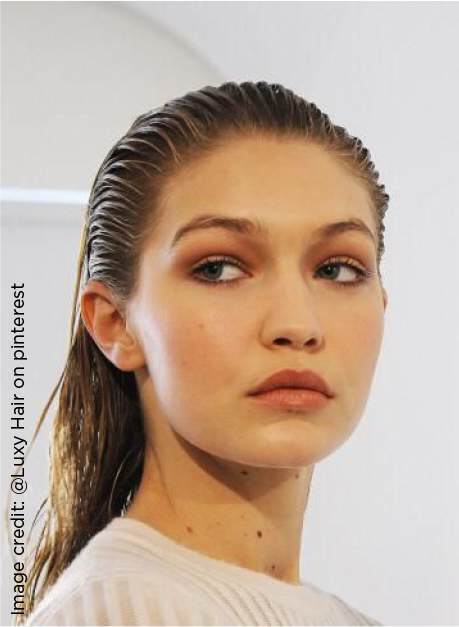 Ross from F.R.I.E.N.D.S would be a very fashionable character in 2022. His excessively gelled hair was regularly joked about on the show, but extra gel is what you need for the look of the year! With fashion season just over, there are so many looks for you to try for the last two months of 2022.
Of course, the artsy sculptural hairstyles will be too much, but one hair trend that has taken over this year is the wet hair look. Be it the Oscars, the Grammies, the fashion weeks and even K-pop videos, this surprisingly simple look can be achieved in many ways.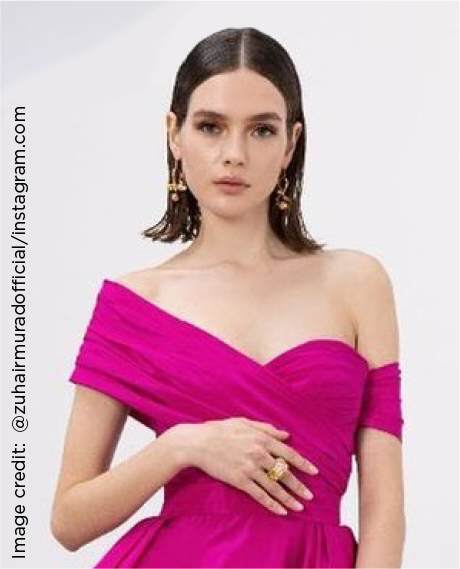 This look works for many hair types and lengths. If you have a short bob, you can just slick it down and play with a deep side part. You could also add finger waves on the forehead to settle your tiny hair around the hairline and for some retro glam.
Another fun way to try this look is to drape and slick a fringe like Audrey Hepburn's across your forehead. You can create waves and then set them with gel for a beachy, just-out-of-water look. Or you could flat iron your hair and then slick it for a more formal outing. You could even create a sleek pony. Also called hair enameling, this ultra-shiny look is here to stay till the year's end at least.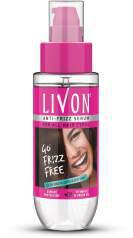 Prep your hair
To create this look, use Livon Anti-Frizz Serum to untangle knots and settle down frizz. You need to create this look on damp hair, not soaking wet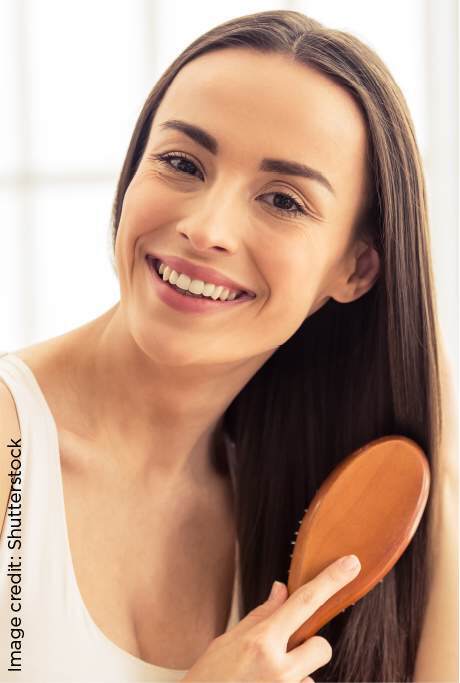 hair for this style or the hair gel won't hold your hair. This is crucial as you need to create some definition with the gel. And if the gel doesn't adhere to your strands, you won't be able to sculpt your hair to perfection. The wet hair look isn't about water but a mix of products that can also include oil.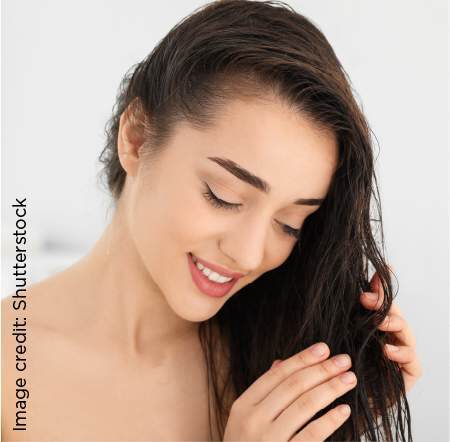 Gel well
You will need a lot of hair gel for this. Start at the roots and run the product through your hair. Don't skip the roots or your hair-do won't hold for long.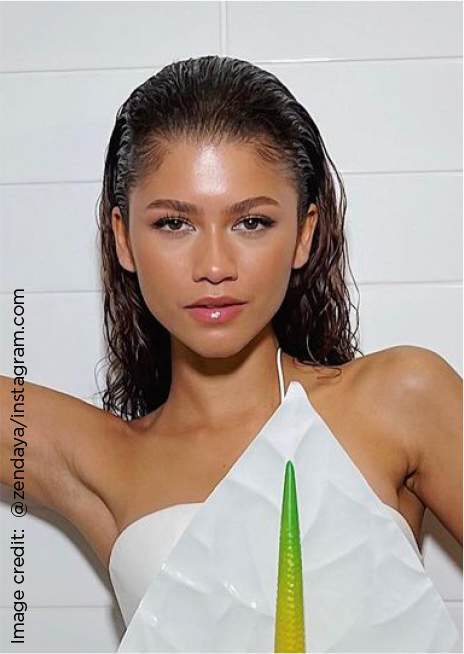 Style it
First, choose the look you want to go for. If it's a neat slick wet hairstyle, use a bristle brush which will hold down the smallest of your hair. For a neat hairdo with just a little more volume, use a fine-toothed comb. For loose waves, use your fingers to separate different
sections and scrunch till set. You could use a shine spray on top for extra gloss. Finally use hairspray to keep your look in place.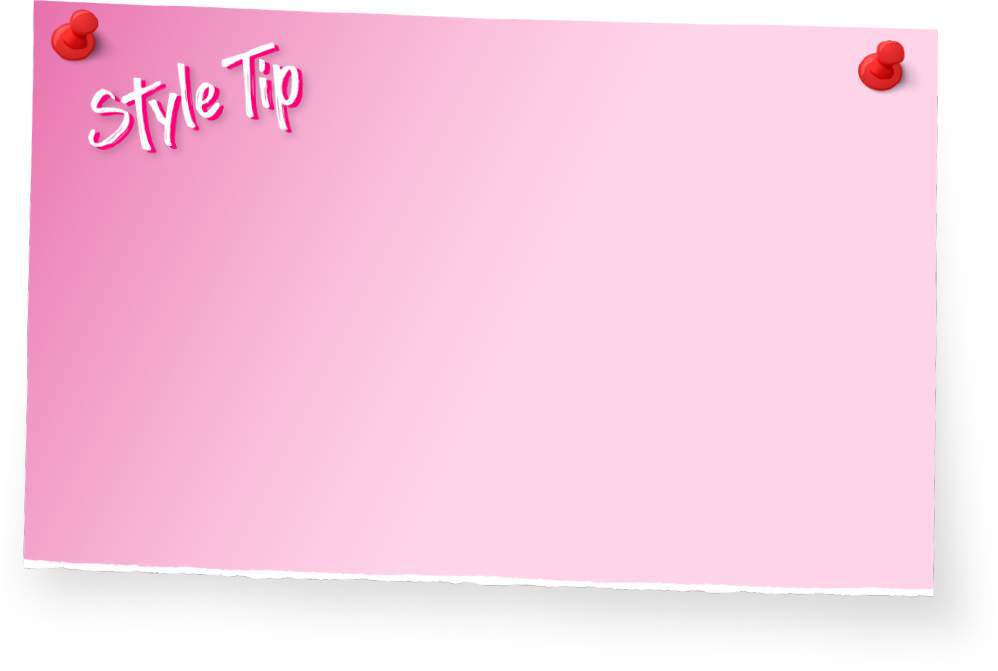 Another simple way to get this look is to apply a nourishing oil to damp hair and then set it in place with a hair spray. Since water and oil don't mix, the oil will glaze your hair naturally, something probably you have unconsciously done in your school days too!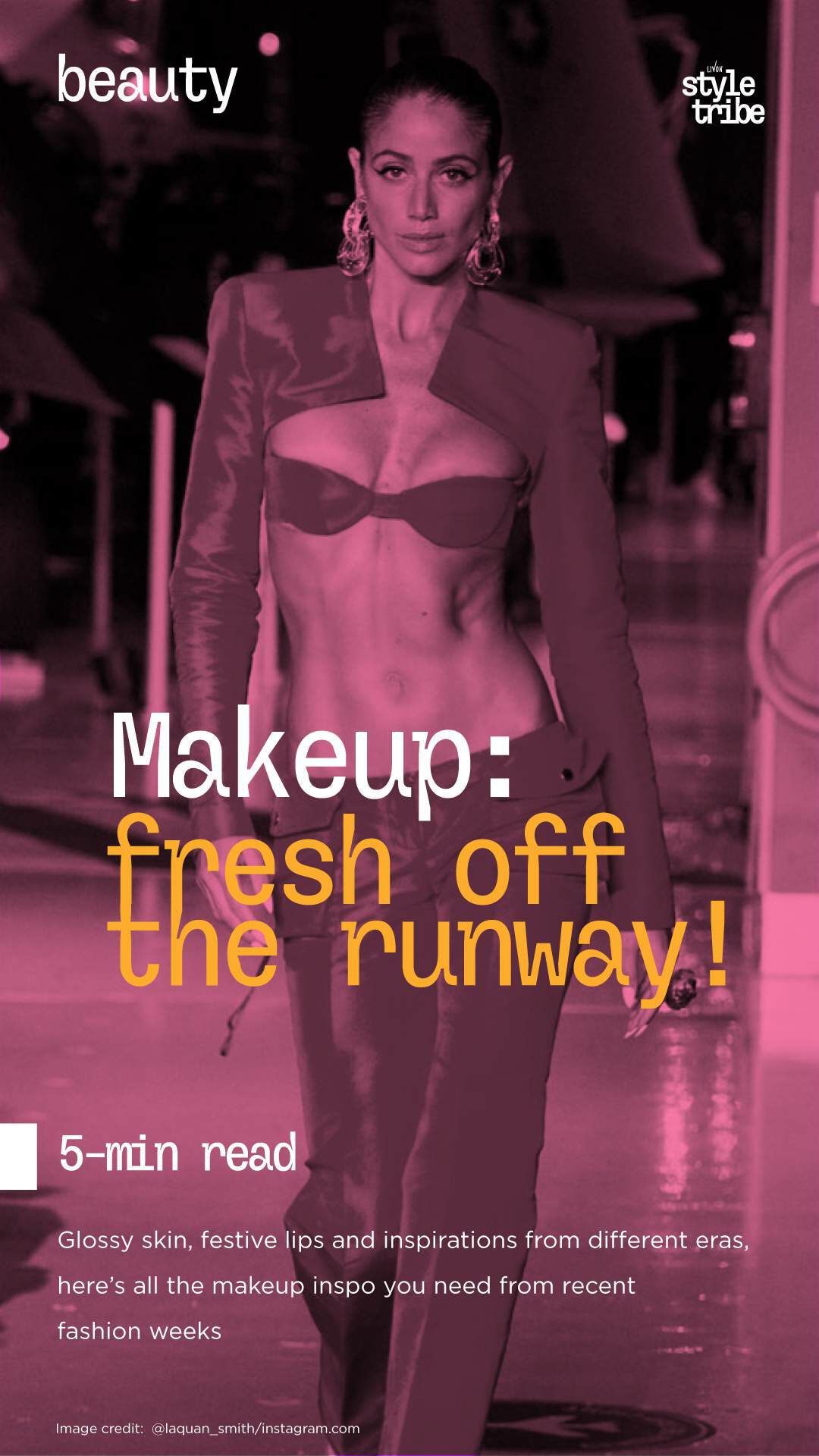 Fashion season is upon us, which means that we have many new trends to try out before the party season begins next month. Be it Paris, Milan or New York Fashion Week, designers served many exciting looks this season. You could pick a little inspo from every show to create your own signature look as makeup artists showed us how makeup is inclusive and there is something for everyone. Here are all the fun trends that will dominate our Insta feeds and makeup looks this season.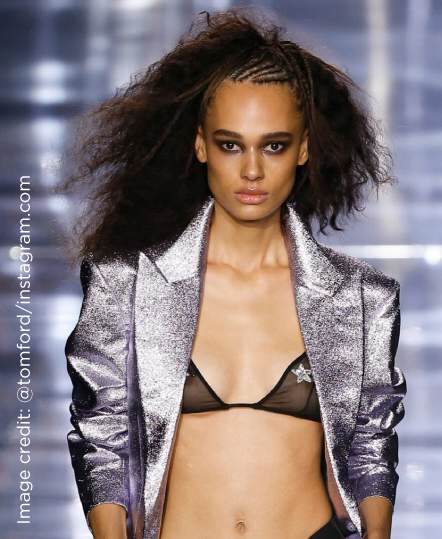 The '90s and Y2K
Not just fashion, makeup too has gone back in time with the '90s being one of the biggest inspirations this season. NYFW saw a return of the '90s. Not only did we see clean and glossy skin with paired down lips, but '90s grunge also appeared in the form of smoky eye shadows.
Another way to try this era is with an undone, smudgy smoky eye. Who can forget brown lips from the era, you don't have to do it the harsh liner way, blend the liner to give an ombre effect instead. For fuller lips, you could also slightly overline your lips and then fill them with a cool-toned brown lip colour.
For a simple '90s eye look, take a silver eye shadow and sweep it across the eye, paired with a solid black liner and heavy mascara.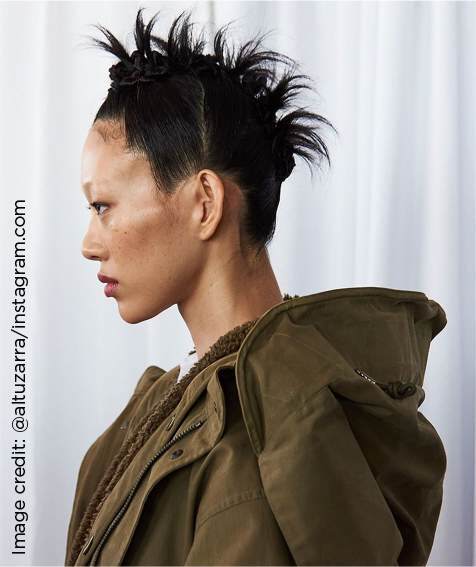 Bleached brows
The clean skin look of the '90s has been having a moment this year, in sync with the bare beauty, glossy skin look that has now become a norm for us since the pandemic. And bleached brows go perfectly with this look.
Old Hollywood glamour
Finger waves, full lips, a classic wing – all elements of vintage glamour have been seen this season at various shows. Especially red lips like Marilyn Monroe have captured everyone's attention in 2022. Even easy French knots will do the trick. Just keep your skin minimal with a focus on well-defined bright lips which can also be paired with a gloss. The '60s were all about winged liners and exaggerated lower lashes. Clumped lower lashes have been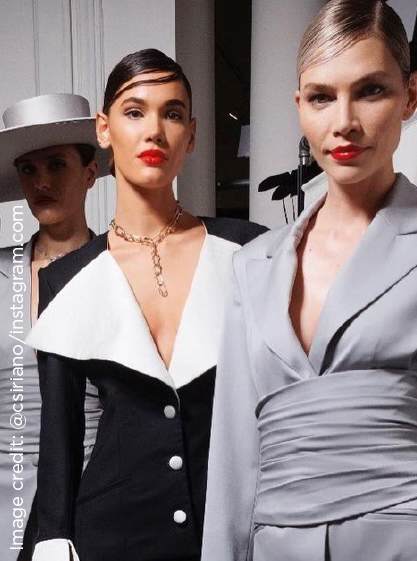 Bleached brows
having a moment this year thanks to Barbiecore being a major trend (singer-actor Selena Gomez also posted a video where she shows how she creates doll-like lower lashes by clumping hair with a tweezer). Keep your lips nude, and your brows arched for this look.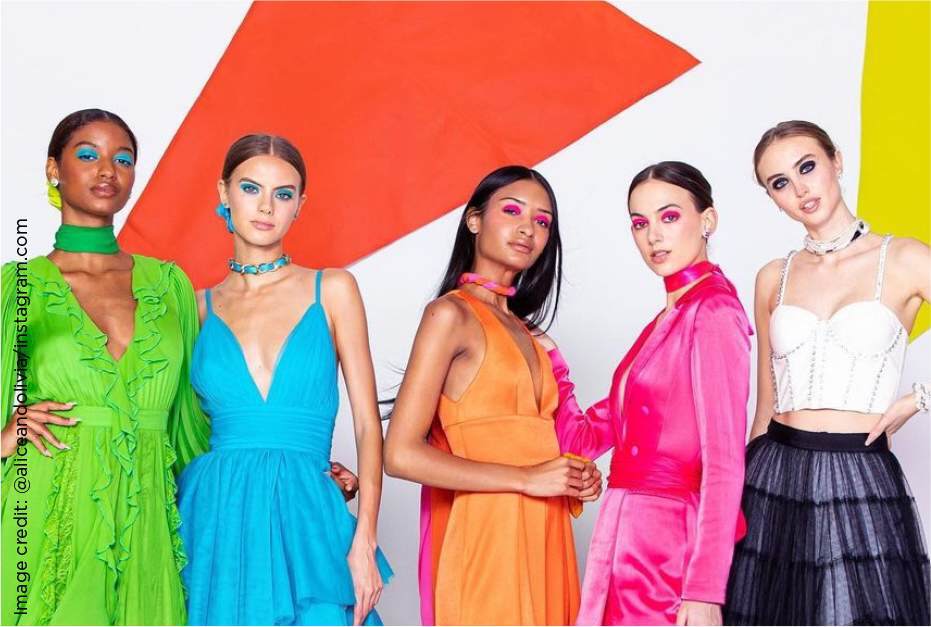 Colourful eyes
Pop eyeliners, colourful inner corners or a single colour wash; a pop of colour on the eyes is still having a moment. This trend still stays strong because of the bare skin look (including freckles) which give a blank canvas to do what you want. Another major factor is the show Euphoria, which seems to have taken over our beauty inspos for two years now. All you need is a wash of bright colour on the eyes, you can layer cream with powder shadows for maximum colour payoff. For a more subtle look, just use the colour on the inner corner.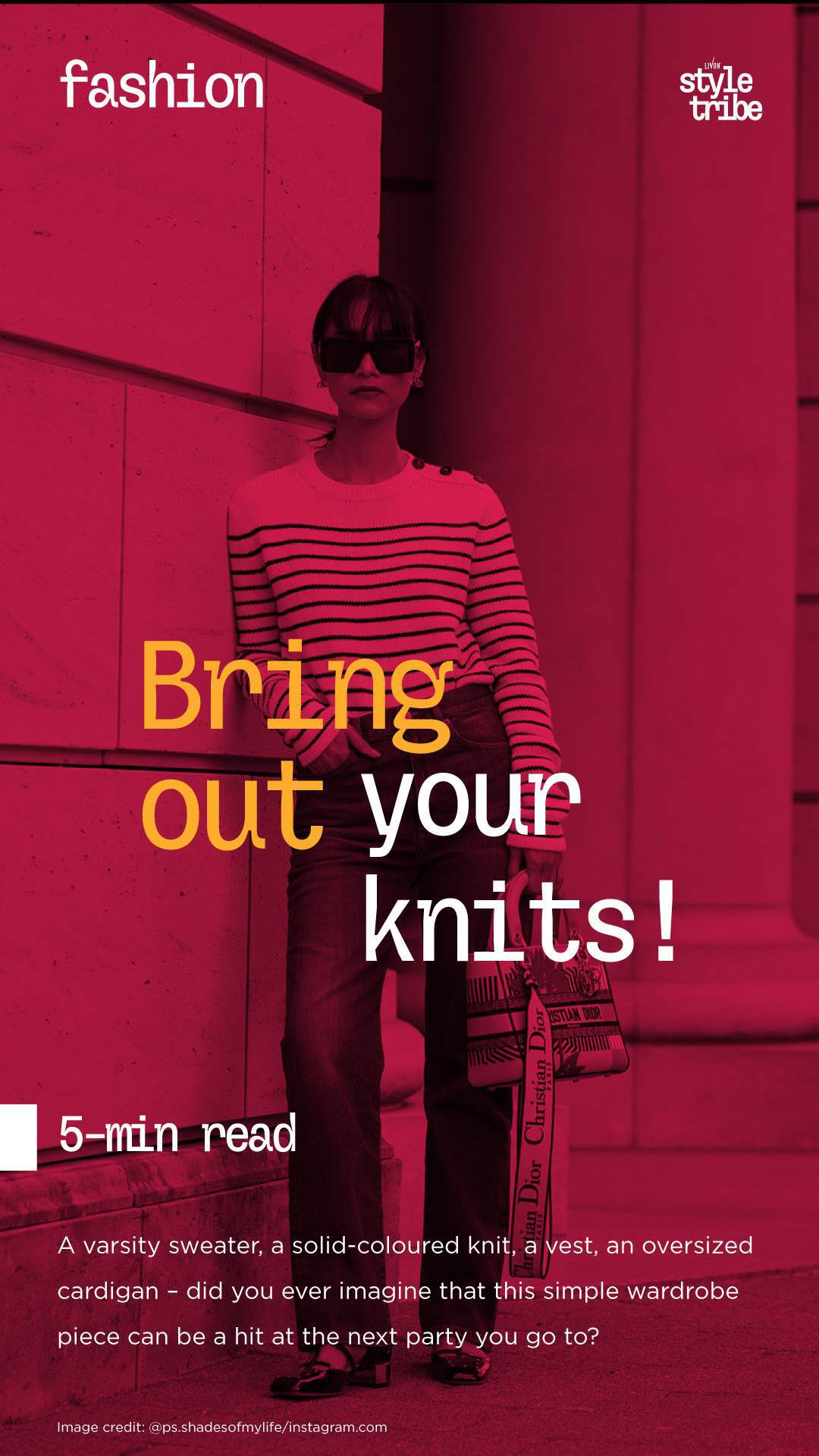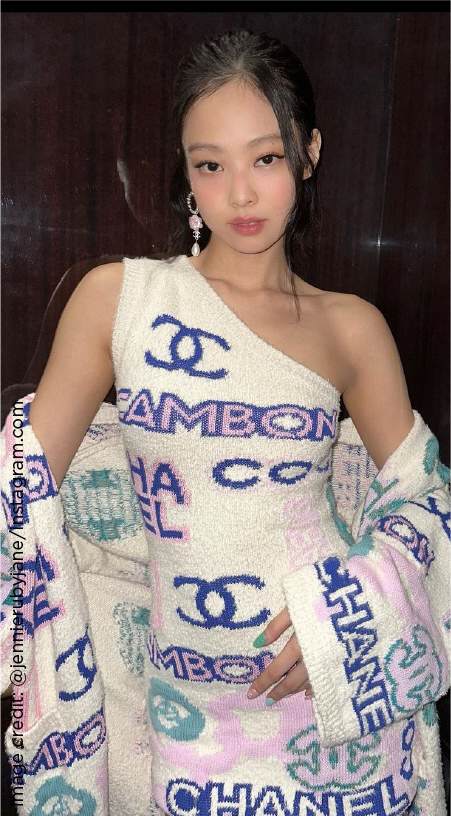 It's sweater weather again! And we love K-pop and we love how this K-pop- and K-drama-favourite style is also hot to try this season, literally! There are so many textures to play with – be it a dainty cashmere you take out for special occasions, a rib knit, colourful stripes, or chunky mohair material. And there are colours, you could do stripes, loud prints from the '80s or wear a solid one.
It might feel like it belongs to your school uniform or your grandma's wardrobe, you can even borrow one from her! But it is the chicest piece in your wardrobe for the season. What makes it work is that it can be worn on its own or layered to perfection. Wear them with pants, skirts, jeans, shorts or an oversized one as a dress, there is so much to do. Even ones with holes in them are a runway favourite. For workwear, you can style it with tailored pants or layer it over a T-shirt. You could also wear a fitted one with a skirt, and wear heels or sneakers (whatever your workplace allows) with it.
Classic patterns such as the argyle (the diamond-shaped pattern which you probably already own), houndstooth and plaids can add great visual interest to your look when picked in bright, contrasting colours. You can wear them with solid-coloured jeans or pants, or even layer a coat on top in another contrasting colour. Straight leather pants in black look great with prints too, especially for a night out with your heels on.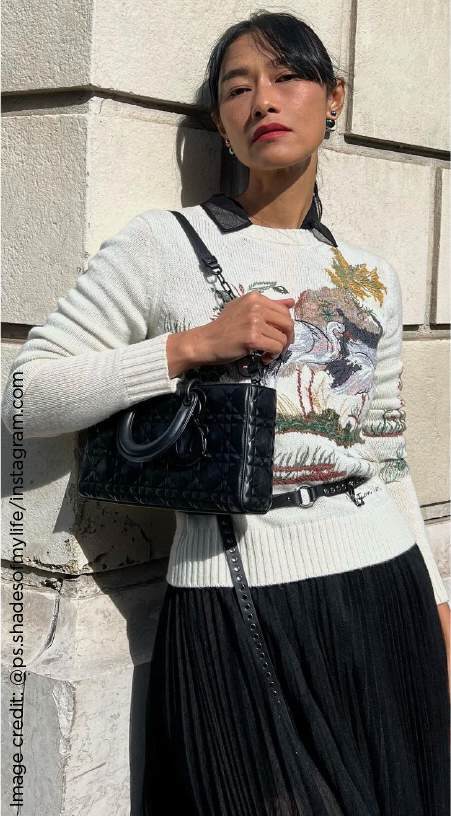 Then there are the dainty, girly cardigans in pastel shades that we see so many Korean artists wear. Lilacs, pinks, and minty greens paired with a dainty pearl necklace and some combat boots are how you do cardigans like a K-pop star. You could try pastel eyeliner in a contrasting colour for this look. Wear one with a midi skirt, even a pleated mini skirt works.
Plaids and checkered cardigans are great to create contrast. You could choose your skirt or pants in a vibrantly different colour to make a classic look edgy. Wear this with loafers, boots or white sneakers. Varsity cardigans that will remind you of your school days are another K-pop favourite. You can wear one under a bomber jacket, or wear it with a skirt with high socks.
And if you are just feeling lazy, wear an oversized cardigan as a dress, or with your shorts just peeking through. Create a clean, gelled bun for this look as it's easy to look frumpy in baggy fits.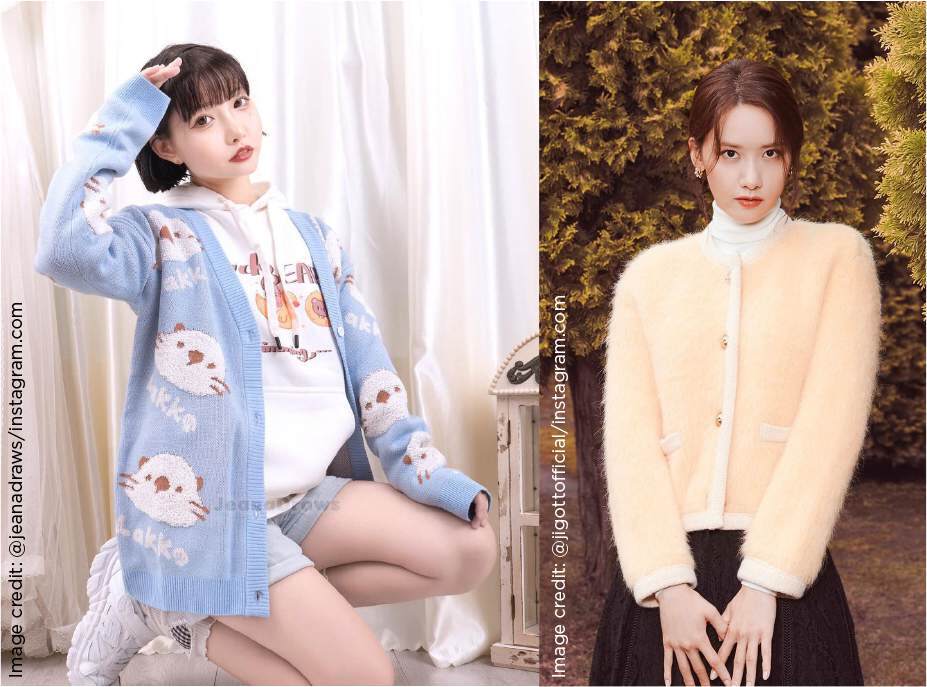 Gold hoops, chokers or bracelets go perfectly well with different cardigan styles and add just the right amount of glimmer to what can be a boring outfit.